Can potential customers find your website?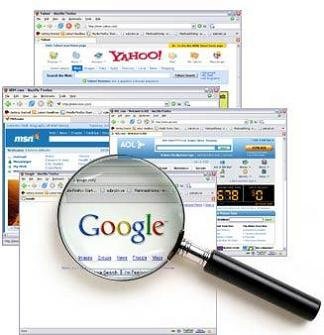 What's the point of having a website if it cannot be located?  Search engine results are the greatest single predictor of website success. Consider these statistics:
68% of end users click on results found on the first page
40% of end users believe industry leaders are found on page one
8% of end users do not move beyond page two
If your website cannot be located, it's not serving its purpose. But, take heart, search engine results can be improved. There are numerous ranking factors that can be applied to a website to improve its standing. Here's a list of proven factors that influence search results:
Select appropriate keywords and use them, within reason, throughout your site. Keywords can be placed in page titles, page headings and body copy. Overtly using a keyword is not appropriate, but elegant placement, in key areas, is necessary.
Keep your site current. Frequent updates keep search engine crawlers coming back to your site to index the latest information.
Use your keywords in URLs.  Your primary domain name can be a keyword.com.  If your keyword URL is not available, tag your primary menu items with keywords.  For example www.whiteroofinteractive.com/search_engine_optimization.
Continually work to add web links back to your site. There are numerous ways to get inbound links. This takes a concerted daily effort. Comment in blogs, use social media, and insure you are accurately listed in all industry specific web publications.
Include both HTML and XML sites maps in your website set up.
There are many other factors as well. Search Engine Optimization (SEO) is a frequent blog topic. There are hundreds of articles that analyze the do's and dont's of SEO. Most importantly, if placement is important to you, get committed, or get help!
A few samples of our SEO work can be seen below:
Tree Health Lady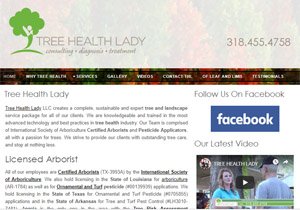 We want this site to be listed when anyone searches for "Shreveport" and anything to do with "Tree Health." For example, Shreveport Tree Health, Shreveport Arborist, Tree Risk Assessment...
Futrell's Wrecker Service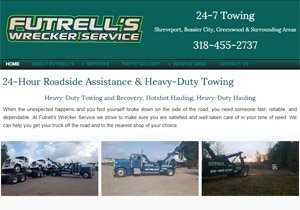 Shreveport Heavy Duty Towing I-20 
We built this site for search associated with "Heavy Duty Wrecker Service" in Shreveport, Bossier and along the I-20 and I-49 corridors.
Hercules Fence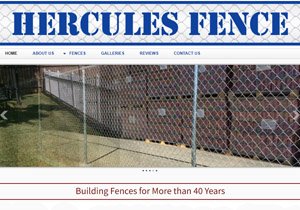 We want this site to be listed in search results when anyone searches for "Shreveport" and anything to do with "Fence" or "Fence Company."